30 Mar

Why It's Important To Stay Ahead and Keep BOOSTing on.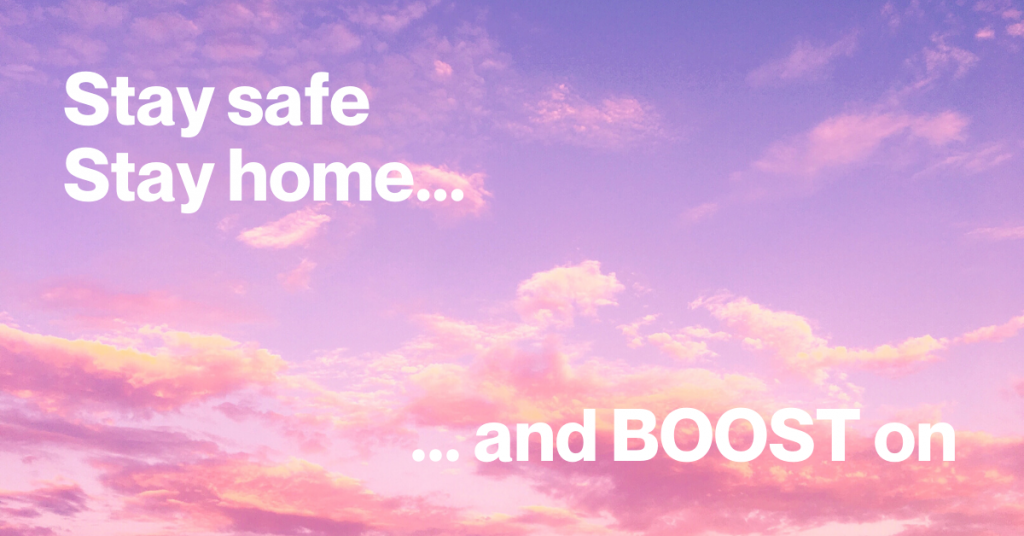 During these surreal times, people will wonder whether certain businesses are still operational and it's crucial to stay active and keep your brand top of mind with digital marketing. Here are 4 reasons why you should continue your marketing efforts to secure future business:
Everyone's online:
The internet is our main source of entertainment and news, meaning people are now connected to the internet and their phones more than ever. This presents you with an opportunity to keep communication flowing. Don't disappear, ensure your customers hear from you and you remain connected. Stay seen and stay top of mind!
Stay Ahead of Your Competition :
Your competitors will likely pull back on their marketing activity, retracting from the market and paving the way for you to secure new customers and market share. Continued marketing shows confidence in yourself and your business.
Think Long Term :
The digital world is a competitive space. If you're not active and visible during this time, you may fall behind. It's important to plant seeds now that you can harvest next season.
Shine Some Positivity :
Now more than ever your customers need to hear from you – Keep your message positive & consistent, be there for your customers. Make sure your target audience knows you're open and still going strong.
The most important reason for engaging in ongoing marketing is simply that it secures your brand's future. Boostique will continue to work from home for our clients and encourages everyone to stay positive, stay home and BOOST on where possible.