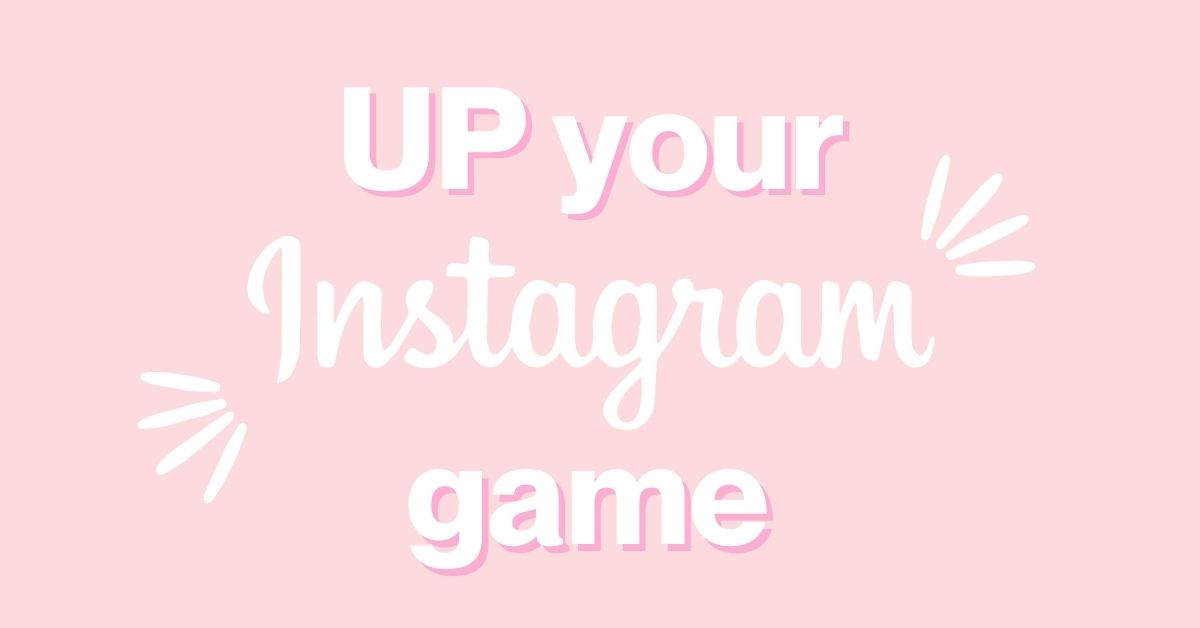 24 Feb

Up Your Instagram Game

Instagrams engagement rate has been measured at an impressive 70% higher than Facebook's. So to say it's the number one social platform for brands would be an understatement. Instagram success is not as easy as posting a couple of posts per week. There's now a whole suite of features to get clued in on and we have put together a few tips to help UP Your Instagram game:

1.Your language

Imagery and content show off your brand's look and personality, but the captions show your brand's voice. Instagram captions can be up to 2,200 characters long though only the first two lines of text appear in the news feed. Ensure that your caption is engaging, entertaining, relevant or informative, and your tone is authentic. However, you chose to write and how much should always remain consistent. 

2. Stick to a theme 

Find a theme that works for you and stick with it. That could be using the same colours or filters on your feed, or it could mean sharing posts in specific sequences to create a grid layout. We always recommended having Instagram templates and branding designed to ensure a consistent and aesthetically pleasing feed.

3. Posting Time 

Did you know you can find out the best time to post for the best engagement? Go to your Followers section, and you'll then find two graphs that show when your followers are most active on the network. In the first graph, find out when your followers are online each day. Scroll down to the second graph to discover which days your followers are most likely to be online. Then instead of posting randomly when you're online, schedule Instagram posts ahead of time when you know your followers will see them.

4. Utilise hashtags and locations

Leave breadcrumbs with location check-ins and hashtags. Hashtags are a way to categorise content on many social media platforms. They allow people to discover content and new accounts on topics that they are interested in. Choosing the right hashtags for your content comes with research to see which hashtags your target audience uses and which are relevant and active. Be careful of overdoing your hashtags, as adding too many hashtags in a post can come across as spammy

5. Engage your audience

A good Instagram engagement rate is essential to growing your account. We could write a whole different blog on tips just for increasing engagement, but until then, here are some bite-size tips – Engage with similar accounts in your industry or niche every day. Post more photos of people (like yourself!). Reply to comments as soon as possible and draw attention to your post through Stories.

6. Don't do it on your own!

Social Media success is time-consuming! Let us contribute 100 per cent to your brand's strategy and goals that will get you results.  Updates and changes within social media platforms are also very abundant and quick – so it's important you have someone with experience keep a keen eye on all trends and changes to ensure continued success.